This morning we would like to celebrate "Omar" a film by Hany Abu-Assad, As the Academy just announced its films for Best Foreign Language Film this morning, making it only the second nominee to represent Palestine in the Academy's history. We turn our attention this week to films about the Israel Palestine struggle.
With our upcoming 2014 DVD release of It's Better To Jump, which explores the ancient walled city of Akka (Acre) as it undergoes harsh economic pressures and vast social change. The film focuses on the aspirations and concerns of the Palestinian inhabitants who call the Old City home.
Here are other documentaries, recommended by It's Better To Jump filmmakers Patrick Stewart, Gina Angelone and Mouna Stewart, that you can find to enlighten yourself on the Palestinian point of view.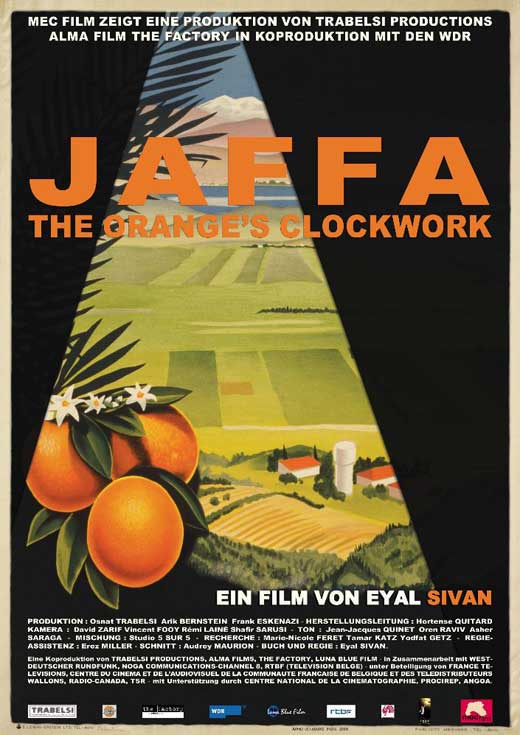 Directed By: Eyal Sivan
A French movie about the ethnic cleansing and gentrification of a similar Palestinian coastal seaport.
Directed By: Mohammed Bakri
A Palestinian film about the Israeli IDF attack on the West Bank city of Jenin.
Al Nakba -The Catastrophe (Al Jazeera Films)
Directed By: Rawan Damen
A definitive two part documentary about the events that lead up to and catastrophe that occurred with the establishment of the State of Israel in 1948.
Directed By: Guy Davidi, Emad Burnat
A film chronicling a Palestinian farmer's nonviolent resistance to the actions of the Israeli army.
Occupation 101: Voices of a Silenced Majority
Directed By: Abdallah Omeish, Sufyan Omeish
A thought-provoking and powerful movie on the current and historical root causes of the Israeli-Palestinian conflict and U.S. political involvement.
Directed By: Yoav Shamir
A Jewish film that answers the question "What is antisemitism today: a threat or a scare tactic?"
Have you seen other films about the Arab – Israel conflict that you would recommend to those hungry for information about this crucial topic?
Find out more about Cinema Libre Studio or shop for over 150 social issue films at Cinema Libre Store.